Prepper Recipes: Smoked lake trout and cattail root foilie.
Fresh lake trout fillets, salt and pepper rub it in good. Set the fillets on cedar planks and smoke until cooked throughout.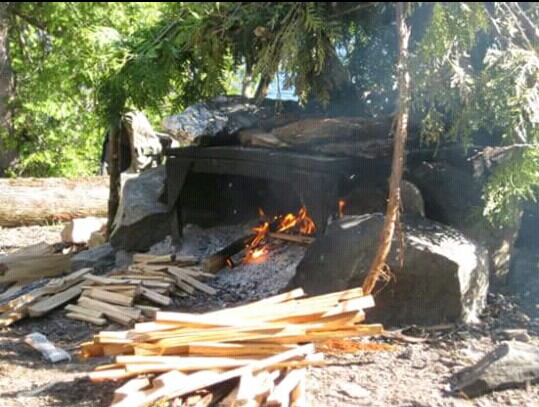 Cattail foilie.
Two pounds of cattail roots.
One whole onion.
One pound bacon.
Salt/pepper to taste.
Cube cut cattail roots and put in aluminum foil.
Slice onion and separate rings, add to foil.
Cut up bacon slices and add to foil.
Salt and pepper to tast.
Mix the ingredients together and secure the contents in foil.
Set the foilie over the fire or on the edge of the coals and cook until the cattail roots are tender.
Courtesy of Super Andy
Last modified onThursday, 20 April 2017 06:31
Latest from Jay P.
back to top