After Actions Review: The Ohio Tactical Clinic
First and foremost we had a blast during the Ohio Tactical Clinic! Everyone was motivated to learn and that made our job incredibly easy, and fun. All of the students showed up with a positive mental attitude and that made all of the difference! Starting with the Ohio clinic, we will begin publishing AARs following the event so students and staff can follow along.
Planning:
For those of you who don't know, here at CAG we run a membership program for proactive preppers looking to network and conduct
reality
based training. One of our members reached out and asked to host a specialized CAG event for his friends, family and peers in the group program. We run these clinics all the time, so of course we accepted the challenge.
Join the Crisis Application Group!
Our host was able to procure private property for our private event, with what turned out to be a class act land owner. The location was able to support the training readily and was centrally located to enough members so that the final turn out was a whopping 5 STATE showing! WI-IN-OH-KY-GA Lodging accommodations included hotels and camping under the stars! Another great chance to shake out your gear. All the coordination was easily handled inside of our membership network.
DAY 1 training: Intro to combat pistol marksmanship
The days class was tailored towards intro skills and ensuring the students understood their equipment and could safely handle their weapon while performing clearing, loading and immediate actions during live ammunition fires. [caption id="attachment_1043" align="aligncenter" width="660"]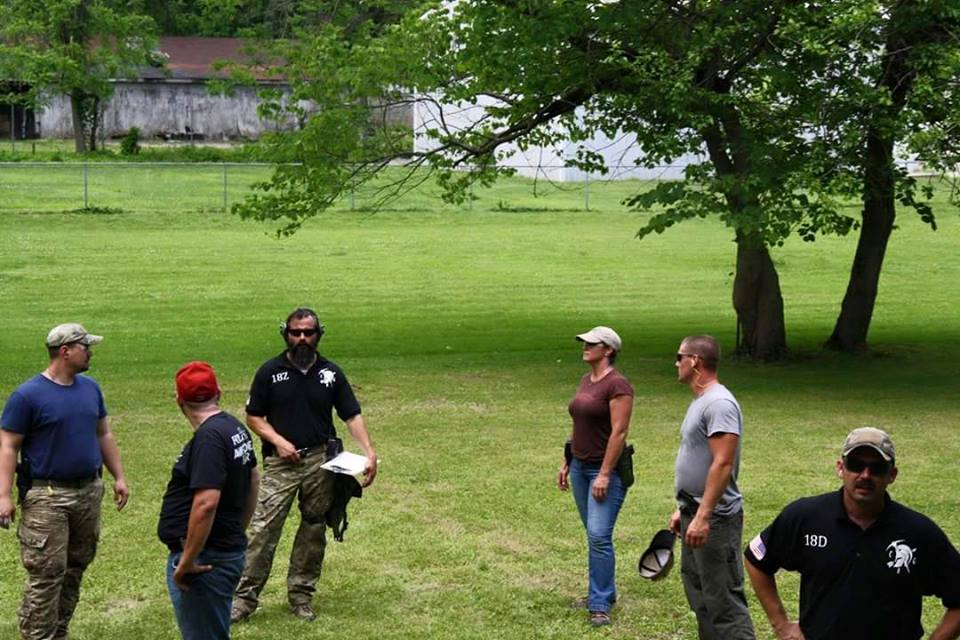 Working the line during live fire in Ohio![/caption] After we checked for eye dominance we started off with a solid dry fire session focusing on proper stance, marksmanship fundamentals, trigger safety and how to perform immediate action drills. The final instructor to student ratio was about 1 to 2, which made for an easy start to big day.
*Note: The range safety brief and MEDEVAC plan was issued before both dry and live fires, by a designated range safety officer and medic.
Following dry fire and a lunch break students lined up for the start of their live fire session. We began with 5m Bulls eye and worked on fundamentals until the students were comfortably in center mass while performing all necessary immediate drills from their chosen weapon system. Once the students demonstrated safe handling of the pistol, and tactical reloading we progressed thru out the day onto:
Multiple shot strings
Multiple targets
Multiple targets lateral and in-depth
Basic use of cover
Familiarization fire from kneeling and prone positions
Needless to say, good times were had by all. The day went long after the prescribed hours, but this is due to the fact that here at CAG we train to standard, not to time. In the future CAG will set aside more time for the first day so students will have a better idea of what to plan for.
DAY 2: Intro to Austere Field medicine (TCCC Skills)
Day 2 started like day 1 and began with a discussion about what exactly is "it" the TCCC offers the good folks of America. Following a brief description of the equipment, the hands on portion of the day began in earnest. [caption id="attachment_1120" align="aligncenter" width="660"]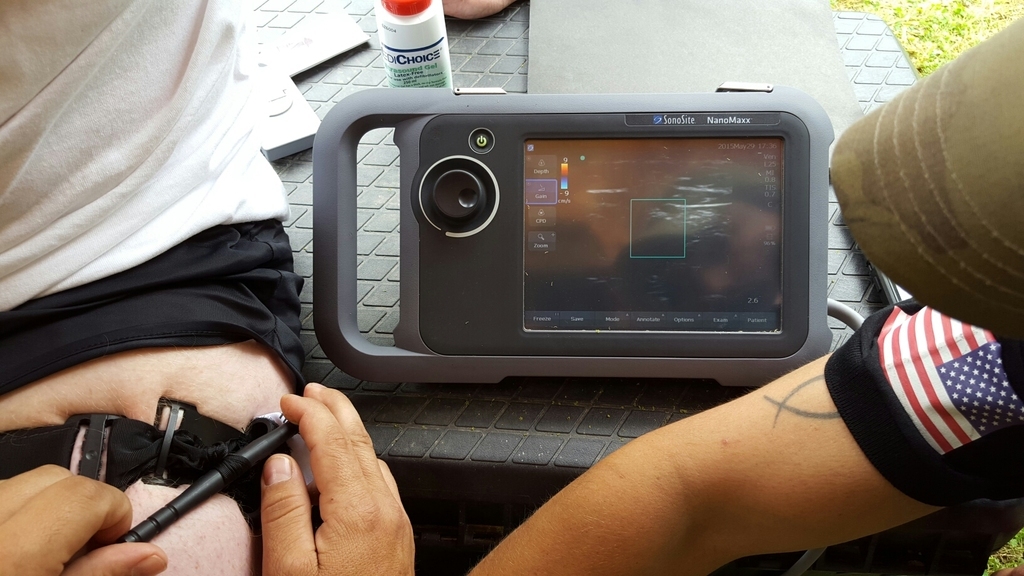 Demonstrating how effective a TQ is with the ultrasound[/caption] The class began with a group follow along of 1 student performing the MARCH assessment while the other students watched. This way the active "medic" could sense the pressure from their peers while they tried to perform the primary basic skill set, the patient assessment. Every student had their chance in the limelight and received direct 1 on 1 feedback while they performed. Once all of the students demonstrated their ability to assess a patient, they were broken down into small groups for Scenarios and hands on skills. Covered during the days training:
MARCH assessment
Massive Bleeding management
Airway adjuncts
Chest injury management
Vital signs and wound care
Hypothermia prevention and treatment
Patient hand offs and radio evacuation requests
Following a solid day of sound TCCC basics, the CAG staff and students had a chance to sit back and run thru QnA while handing out some free CAG swag.
Synopsis of the Ohio tactical clinic:
Bottom line is that every student who participated in the week-end tactical clinic walked away having learned the intro level basics on two, very important life saving skills. For the students, they left knowing that their journey has only just begun, and that now that they have some knowledge, the real questions can start. This was yet again another fantastic week-end training adventure for both the CAG staff AND the Emergency Action Group membership. Our EAG members continue to set the standard for professionalism and experience thru actively leading by example in their own lives, while serving as the lighthouse for others to emulate.
Special Forces Training for preppers!
Collectively the Ohio tactical clinic was an excellent example of Americans celebrating their second amendment rights as mature responsible gun owners, while insisting on learning the trauma skills to serve their communities when the time comes. What more could you ask for in a neighbor? [caption id="attachment_1049" align="aligncenter" width="660"]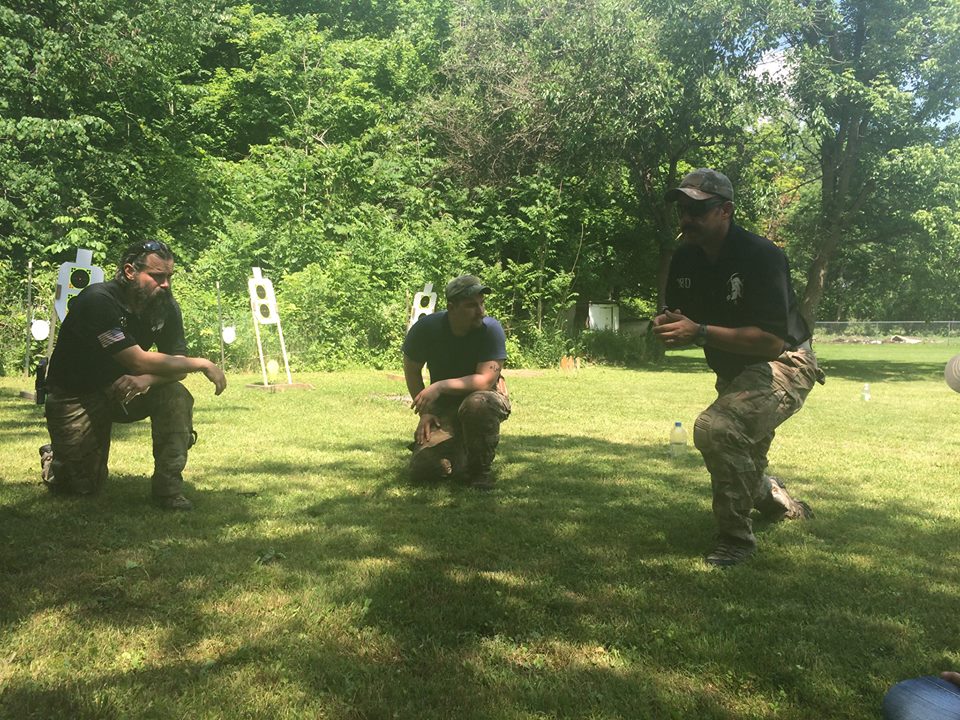 War gaming with our Ohio sponsor[/caption]
Take home lessons for students:
People are hurt. Many of us, myself included have been forever changed by life, but learning to effectively fire a weapon is a critical self-defense skill. Working with injuries is part of life and marksmanship is no different. Keep working thru the "new normal" and find a technique that will fit your program in the long run. Our instructors were impressed at how hard our members worked, even when limited by prior medical conditions! This is an important factor to consider when you get home and need to work with family members and friends. You don't have to be commando fit to be safe and effective with your sidearm.
Asking questions is a good thing. Clarification on safety and performance is crucial to developing your self-defense program. As instructors we know, you don't know, what we know. Demand clarification and expect a professional response. After all its your money and your life we are talking about here. I'm confident CAG lived up to this standard.
Maintain the positive mental attitude. The hours were long and it was hot, but everyone hung in there and it showed by the end of each day. Survival is a mindset, not a stock pile. You are all leaders with in your spheres, and we commend each you.
Now that you've taken some classes, its ok to shop and spend a little money. We preach "learn before you pay". Make sure you know what you need a holster to do, not what you want it to look like....
In closing:
We love meeting new people and we always learn something new from the students. The Ohio Tactical clinic was a great chance for us as a company and our members to bond and exchange ideas. This is what America is all about folks. Keep prepping! As always, thank you and keep up the good work!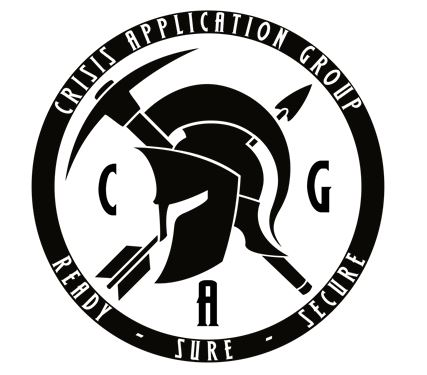 CRISIS APPLICATION GROUP
"READY-SURE-SECURE"
Last modified onThursday, 20 April 2017 06:31
Latest from Jay P.
back to top