People often forget the turkey as a viable meat source. Most tend to think of chickens. There are several good reasons for it. Turkeys are loud. Brakes squeaking can get toms to gobble. Hens are always chirping. When toms strut they make a drumming noise. Like a rooster crowing in the subdivision, these noises sometimes don't go over too well with neighbors, home owners association and or local ordinances. They don't lay eggs all year round which makes them more
Turkeys, The forgotten poultry. People often forget the turkey as a viable meat source. Most tend to think of chickens. There are several good reasons for it. Turkeys are loud. Brakes squeaking can get toms to gobble. Hens are always chirping. When toms strut they make a drumming noise. Like a rooster crowing in the subdivision, these noises sometimes don't go over too well with neighbors, home owners association and or local ordinances. They don't lay eggs all year round which makes them more
of a meat bird. Most people keep chickens just for eggs so that puts the turkey at a disadvantage when comparing the two. Turkey a eggs are quite large and taste like a chicken egg.
Green Beret moderated forum only $1 a month!
Baby turkeys are called poults. Unlike the chicken's 21 day incubation period, the turkey requires 28 days. Like chickens they must be kept warm in a brooder until they can regulate their own body heat. You'll want to have the broader set up and prepared before receiving your poults. Gradually lower the heat at ground level from 90 degrees by 5 degrees per week. If it's over 75 degrees outside, they can go out once they are a month and a half old. You will need to have a high protein feed ready for them, something in the 20% and higher range. Like all livestock, water 24/7 is a must. You'll need one waterer per 25 birds. This is for space not volume. So select a waterer adequate for their needs or refill it as often needed. [caption id="attachment_861" align="aligncenter" width="300"]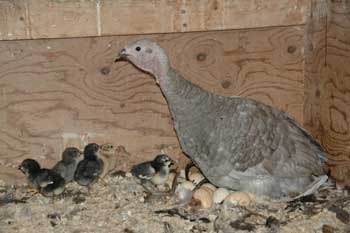 Courtesy of mother earth news[/caption] The breed you have chosen will determine the length of time until harvest. The broad breasted bronze or white will take about 6 months to reach 20-25 lbs. A lot longer than a chicken but several times the weight. This breed also has the largest amount of breast meat, the kind we are used to. Heritage birds may never reach that weight and wild ones take much longer. A broad breasted bronze will have 3-4 times the breast meat than even the biggest wild turkey. Harvest just like chickens.
Join the Crisis Application Group today!
We have a few different breeds and some mutts. My favorite is the midget white. It's a smaller bird with a large breast. The breed allows us to cook an entire bird without having Thanksgiving style leftovers for weeks. This can be an important consideration for preppers and those off the grid folks where refrigerator space and electricity are finite.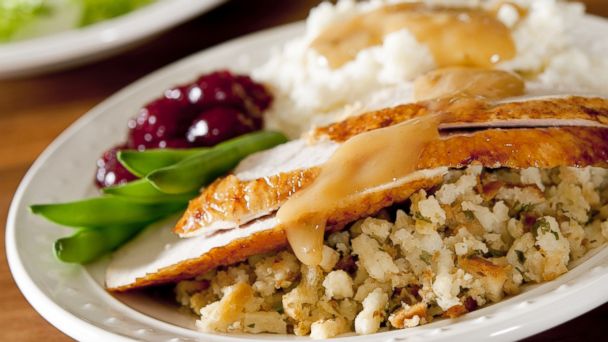 Once they're grown they are very hardy. Standard housing as used for chickens may need some slight adjustment to accommodate the larger size of turkeys. They are also quite amazing to watch with Jakes vying for position and toms strutting and drumming in the pasture. Now, go get your gobble on.